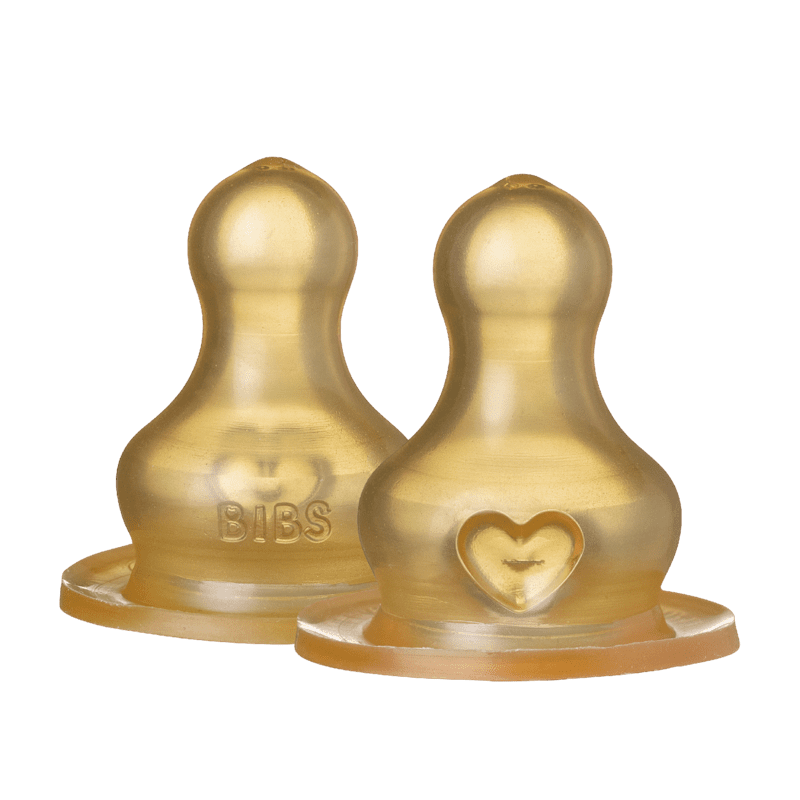 Bibs Bottle Nipple 2 Pack Latex Slow Flow
NB: This is bottle nipples only. All other parts must be purchased separately.
The nipple is produced from natural rubber latex. Since natural rubber latex is a natural material, colour variation may occur. Our bottle nipples come in two different flows: a slow flow and a medium flow.